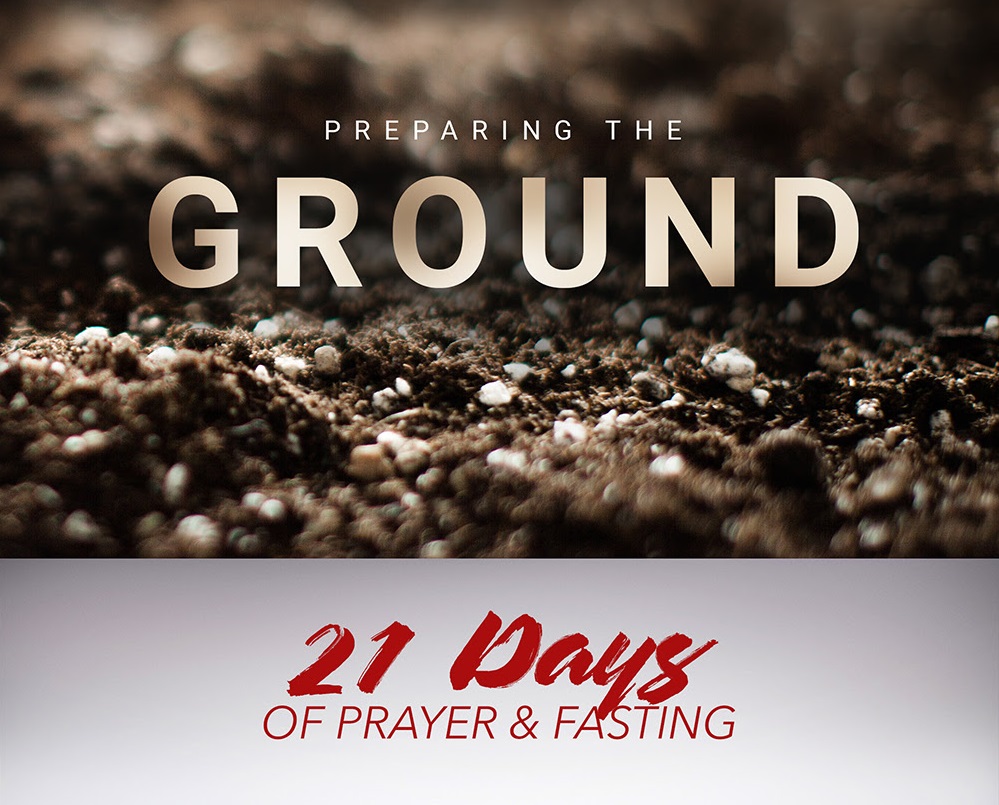 Dear Friend,
We are just a few weeks away from the Jesus Is Lord Crusade in Navrongo, Ghana! We are in the final preparations and would love for you to partner with us in prayer. On Monday the 23rd of September we are starting the 21 Days of Prayer and Fasting leading up for this massive gospel campaign.
John 15:16 You did not choose Me, but I chose you and appointed you that you should go and bear fruit, and that your fruit should remain, that whatever you ask the Father in My name He may give you.
Prayer is our greatest and most effective tool. We are starting from the ground up as we pray for the harvest and lasting fruit in Ghana!
Please join with us each day until the start of the crusade as we agree to take a moment in prayer together on the following topics:
Preparing the Ground – Days 1-6 (Favor, organization, logistics, crusade venue, churches and leadership, government leaders, healing and unity)
Sowing the Seeds—Days 7-12 (Youth, outreaches, follow up materials, people to be drawn to the crusade, equipment etc, Evangelist Marian and all the various speakers)
Reaping the Harvest – Days 13-21 (Salvations, deliverance, local communities, church unity, open hearts, lasting fruit, follow up, discipleship and spiritual awakening)
MONDAY we begin Day 1 of the 21 Days of Prayer and Fasting. Please agree with us for the following:
Preparing the Ground. "For no other foundation can anyone lay than that which is laid, which is Jesus Christ." 1 Corinthians 3:11
DAY 1 Prayer Point – Divine Favor for this crusade (crusade team, technicians, local pastors, and leadership with government officials as the Holy Spirit leads you in prayer).
Thank you for agreeing with us in prayer today,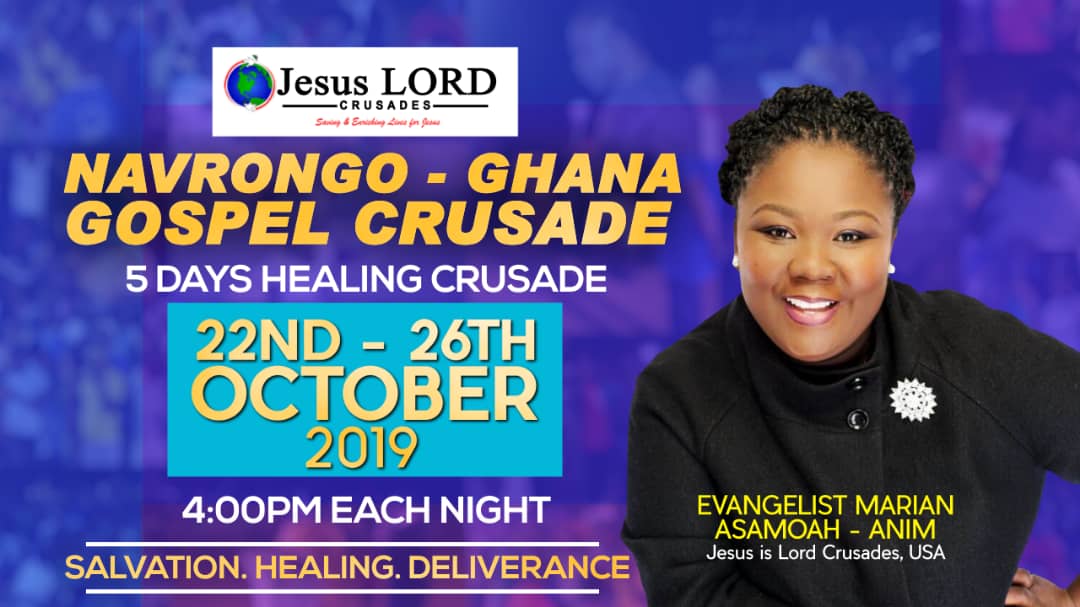 Believing For A Greater Glory In Navrongo, Ghana
Dear Friend,
Navrongo and Nigeria is the next stop for JiLC this year, and we're counting the days until the Great Gospel Campaign from 22nd October – 3rd November. What an awesome and loving God we serve!
We are believing for an even greater harvest of souls in 2019, so that "the latter glory of this house shall be greater than the former, says the Lord of hosts." (Haggai 2:9)
As we approach this next outreaches; we so appreciate your prayers for our ministry team as they continue to work with the local churches and prepare the ground for an incredible Kingdom harvest! In addition to your prayers, would you consider sowing into our Navrongo crusade?
We are amazed and humbled by the response to the Gospel message and the miracles that take place. Our expectancy is high as we believe for a new wave of people to give their hearts to Jesus and many more to be healed and set free!
We cannot do it without you! This event is the first of two back-to-back campaigns, with the second one happening in Edor, Nigeria just a month later. Every single donation, no matter how big or small, is a brick to help us build the Kingdom.
Thank you for your prayers and also for prayerfully considering making a gift today!
The work goes on:
The best is yet to come!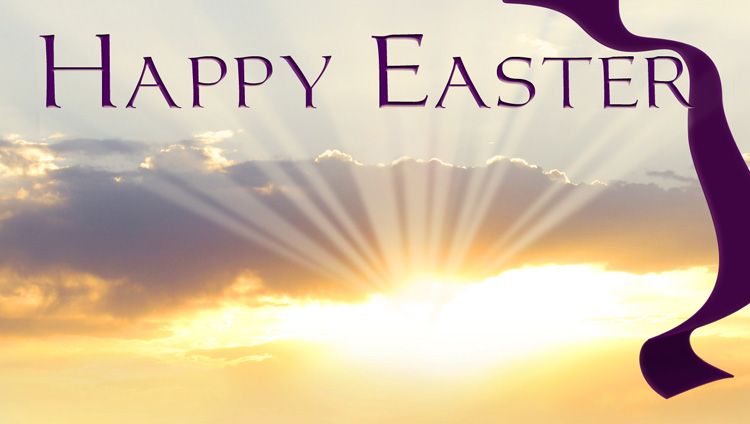 "You are no longer strangers and foreigners, but fellow citizens with the saints and members of the household of God, having been built on the foundation of the apostles and prophets, Jesus Christ Himself being the chief cornerstone" (Ephesians 2:19–20).
If I do what the apostles did, I will get what the apostles got!
The gospel that the disciples preached as they went out was the gospel of the kingdom of God: the good news that the kingdom was close to them. But they preached it in terms not used by John the Baptist, and only occasionally used by Jesus Himself. Their kingdom gospel was proclaimed in the language of Christ crucified. It was not a different gospel, but it contained a tremendous new fact—the vital fact about the kingdom of God: The Cross.
When Jesus had spoken of it earlier, Peter had even tried to rebuke Him. What at first seemed outrageous to the disciples was (as they later realized) the all-important mystery of the kingdom: the self-sacrifice of the King for the kingdom. The kingdom is established by the titanic battle and victory of Christ. His blood marks its foundations. Calvary is the source of the redemptive dynamic of God, the nuclear power drive of the gospel, and of all the gifts of the Spirit.
The kingdom of God has a checkpoint and border control, and it is at the cross. Without having been to Calvary, everybody lives a second-class existence as illegal immigrants. Passport and entry permits are repentance and faith in Christ Jesus. Then we may enter with the full privileges of citizens, no longer "strangers and foreigners, but fellow citizens with the saints and members of God's household" (Ephesians 2:19). The "covenants of promise" (verse 12) are ours.
As we celebrate Easter; I will encourage you to take time to reflect on the significance of the cross and what it means to you. I pray that this will open your heart to press in deeper and to draw others to experience the same godly benefits you enjoy so freely today. Happy Easter.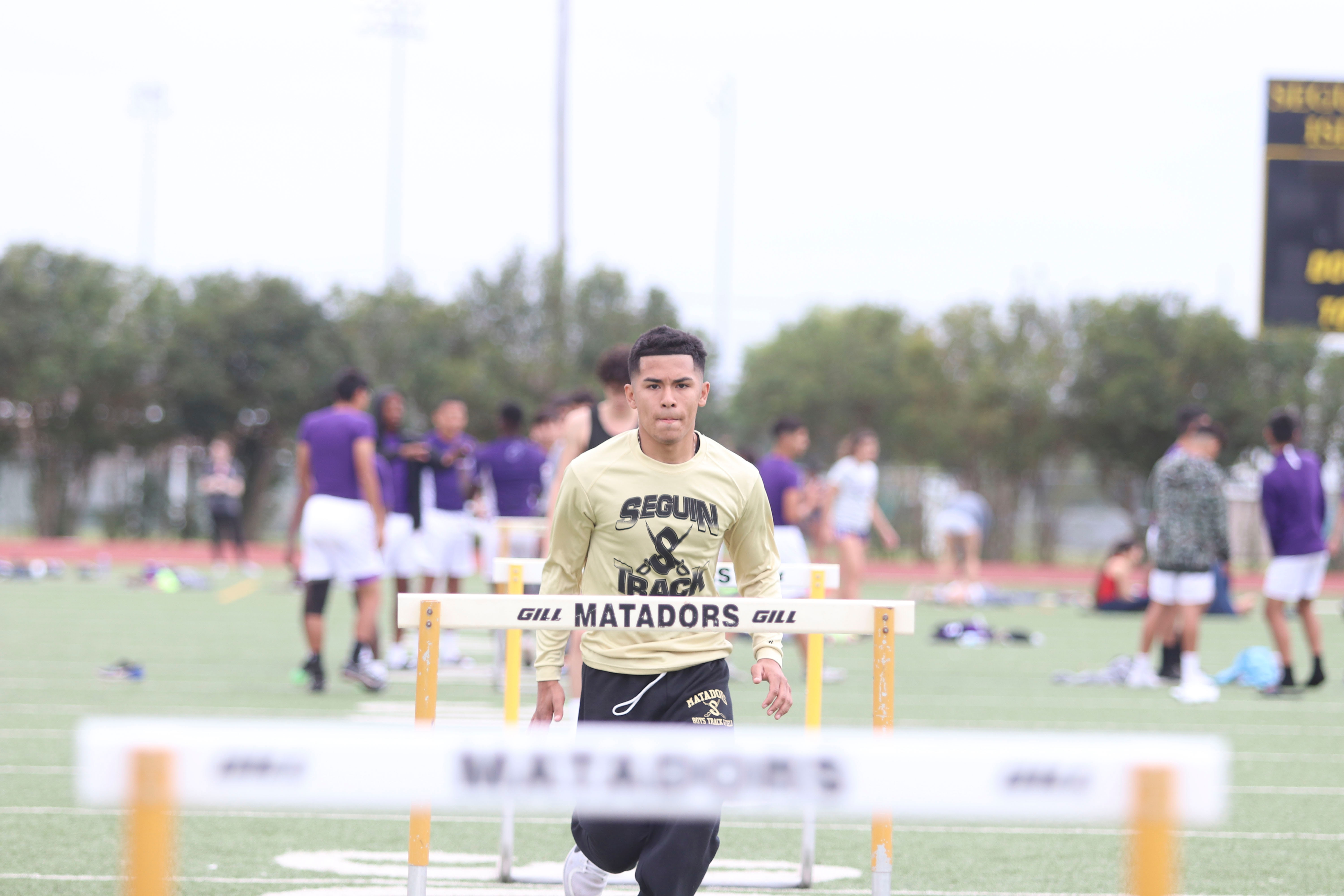 Overcoming the Spirit of Fear
Paint yourself a picture: What is the one thing you would do if you had no fear? Would you run a marathon? Would you tell that someone "I love you"? Would you double your bet and take your chances? If you had the chance to overcome every fear that is holding you back, would you take it without hesitation? Let's explore this topic together in today's devotional:
"For God has not given us the spirit of fear, but of power, and of love and a sound mind." – 2 Timothy 1:7 (NKJV)
The spirit of fear cannot be avoided, but it can be overcome. The answer lies in the scripture above. Paul says that God has not given us the "spirit of fear." The way to overcome the spirit of fear is to cultivate perfect love and a sound mind.
Perfect love is the antidote to fear. It roots us in our true identity. To overcome the spirit of fear, you must first trust in God's power and authority to help you cultivate what the Bible calls "perfect love," which points to your true identity. Perfect love implores the question, "If God is for us, who can be against us?"
"There is no fear in love; but perfect love cast out fear, because fear involves torment. But he who fears has not been made perfect in love." – 1 John 4:18 (NKJV)
What is "perfect love"? Perfect love is the love found in a deep and abiding relationship with Christ. It is found only when we allow ourselves to experience, believe, and accept what Christ did for us on the cross – not because of what we did, but because of who He is. Perfect love roots our identity in Christ – not anything or anyone else.
"But God demonstrates his own love toward us, in that while we were yet sinners, Christ died for us." – Romans 5:8 (NKJV)
Nothing we do can rob us of Christ's perfect love. This kind of love removes all fears that the enemy will attack us with. Perfect love means that we are no longer bound by shame, but completely rooted in the redemption of Christ. Perfect love means no longer measuring ourselves by our works, but rather by the works of Christ.
"We love Him because He first loved us." – 1 John 4:19 (NKJV)
Once our identity is rooted in the perfect love of Christ and what He did for us on the Cross, then we are able to cultivate a sound mind.
"For 'who has known the mind of the Lord that he may instruct Him?' But we have the mind of Christ." – 1 Corinthians 2:16 (NKJV)
What is a "sound mind?" A sound mind is a sober and renewed mind – the mind of Christ. It is a mind that thinks correctly. A sound mind means not allowing worldly information, ideas, or feelings to influence our thinking, but rather allowing the Word of God and the Spirit of God to govern how we think and process information. Many fears can be boiled down to someone having 1) inadequate or false information 2) poor logic to process information and/or 3) a straight-up bad attitude. In short, the spirit of fear thrives when we heap on "stinking thinking."
"Do not conform to the pattern of this world, but be transformed by the renewing of your mind. Then you will be able to test and approve what God's will is – his good, pleasing and perfect will." – Romans 12:2
We need both "perfect love" and a "sound mind" to overcome the spirit of fear.
"For as he thinketh in his heart, so is he…" – Proverbs 23:7a (NKJV)
While perfect love renews our soul and plants our identity in Christ, a sound mind renews our mind and helps us think correctly. We must not only behave a certain way, but we must also believe and think a certain way. If our behaviors, beliefs, and thoughts are not congruent with one another, then we will not overcome the spirit of fear. There is nothing more powerful than the Word of God to help us renew our minds so that we may think correctly.
"Finally, brethren, whatever things are true, whatever things are noble, whatever things are just, whatever things are pure, whatever things are lovely, whatever things are of good report, if there is any virtue and if there is anything praiseworthy — meditate on these things." – Philippians 4:8 (NKJV)
Do not let the spirit of fear overpower you nor become "wise in your own eyes." Instead, trust in God's sovereign authority and wisdom to help you embrace perfect love so your identity may be in Him and develop a sound mind by renewing your mind.
"'For my thoughts are not your thoughts, neither are your ways my ways,' declares the Lord. 'As the heavens are higher than the earth, so are my ways higher than your ways and my thoughts than your thoughts.'" – Isaiah 55:8-9 (NKJV)
My prayer for you is that God will give you the grace and boldness today to overcome the spirit of fear; to love more perfectly and to develop the sound mind of Christ in all you believe, think about, and do.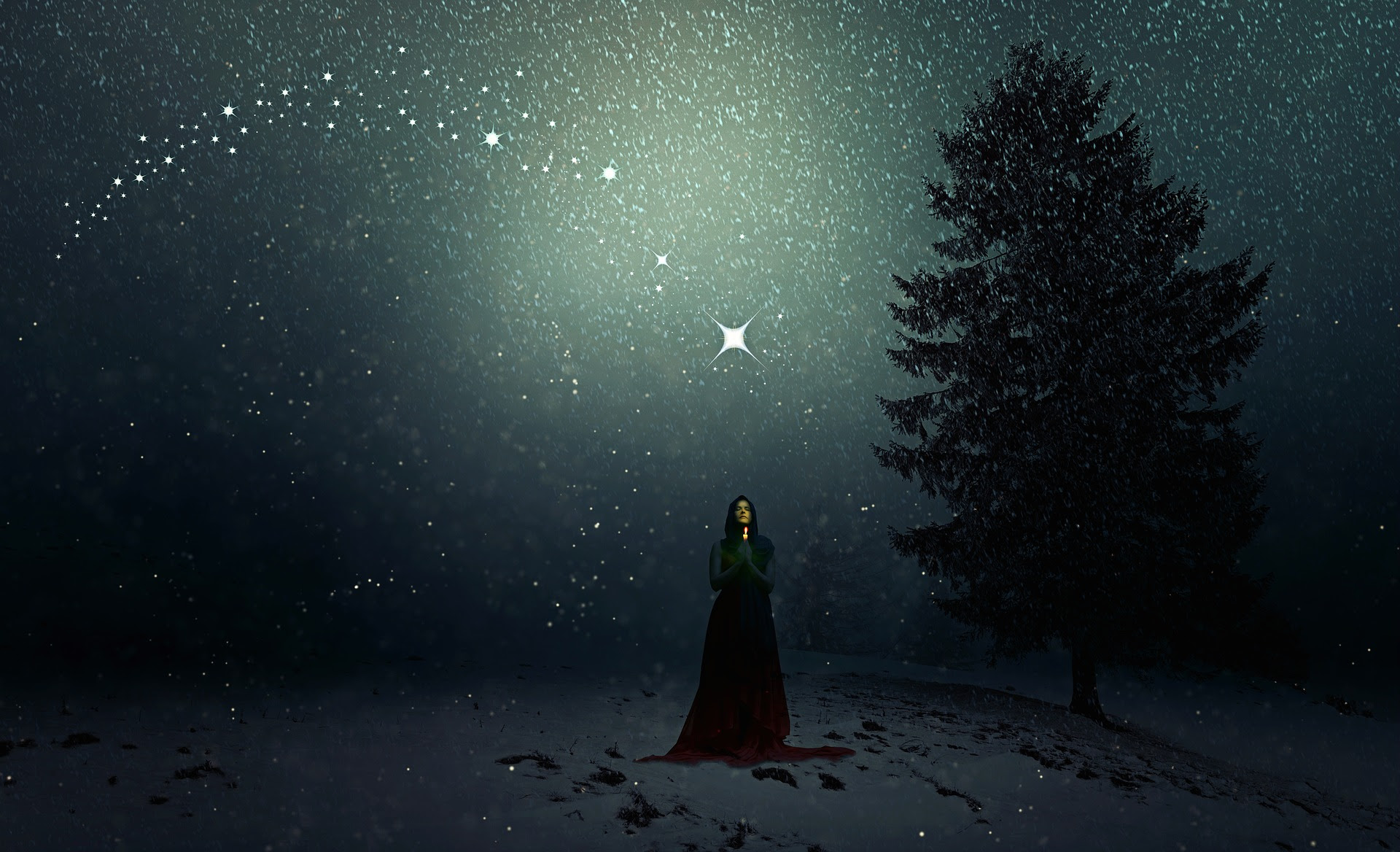 "And she brought forth her firstborn Son, and wrapped Him in swaddling clothes, and laid Him in a manger; because there was no room for them in the inn." – Luke 2:7
Over two thousand years ago, a young woman gave birth to a child under very difficult conditions because no one opened their home for her and her husband. This child grew up to die for the sins of the human race, including those who did not make room in their home for His parents when Mary was giving birth to Him. Two thousand years later, many still struggle to make room for Him during the time when they celebrate His birth.
The account of why Jesus' mother was relegated to giving birth in a manger, a place where animals are fed, varies based on which commentary you read. But most suggest that it was because it occurred during the time of the census. All the rooms were already taken by those who had traveled to register in the census. So this may not have been a deliberate rejection of a pregnant woman or a poor family who needed help, but rather in the busyness of all that was happening and the limited resources available, this family was overlooked. As a result, Mary and Joseph found themselves using a place where animals were fed as a delivery room.
This circumstance, as troublesome as it may be, does provide us a great lesson in humility and contentment. As we reflect upon our own needs, we tend to see the best of things as a sign of God's presence in our lives. In the manger, God was not just present, but it was His own birth, and He had the power to choose the birth date to be during a less busy time or to be in the best birthing facility of the day. But no, He chose a circumstance that resorted to Him being born in a manger. Greatness does not always appear in fine packages.
However, this eternal lesson still does not serve as an adequate excuse as to why no one made room for the Savior's birth. The fact that this day in history, when greatness was entering the world, and eternity was coming into time, was missed by this particular community shows the blindness of their hearts and their lack of discernment of the times and seasons. May we not be so blind today that in the midst of the busyness of the season, with all the commercialism, festivities, and our business activities, we miss the true meaning of Christmas. At the time when we celebrate the birth of our Savior and honor each other as a family, may we be as Mary and Joseph who, in midst of very difficult circumstances, made the Savior a priority and honored each other.
Have you made room in your heart, your home, and your business for Christ this holiday season? Let's not make the same mistake as others have made. Let's make room for the Savior this holiday season. Here are some things you may consider doing this holiday season to make room for the Savior:
Study the birth of Christ as a family
Go to church as a family
Take time for your family and friends
Be a special blessing to your employees and customers
Contribute your time and money to ministries that are realizing His purposes
Share the Gospel with someone who does not know Him yet
Be especially sensitive to those in need
Forgive those whom you have a grudge against
Give words of encouragement and affirmation to others
Enjoy the season
Smile, laugh, and have fun
My prayer for you today is that you will seek God for ways to make room for Christ during this holiday season so that you may experience the true meaning of Christmas.
Click below if you will like to get our newsletters directly in your inbox!