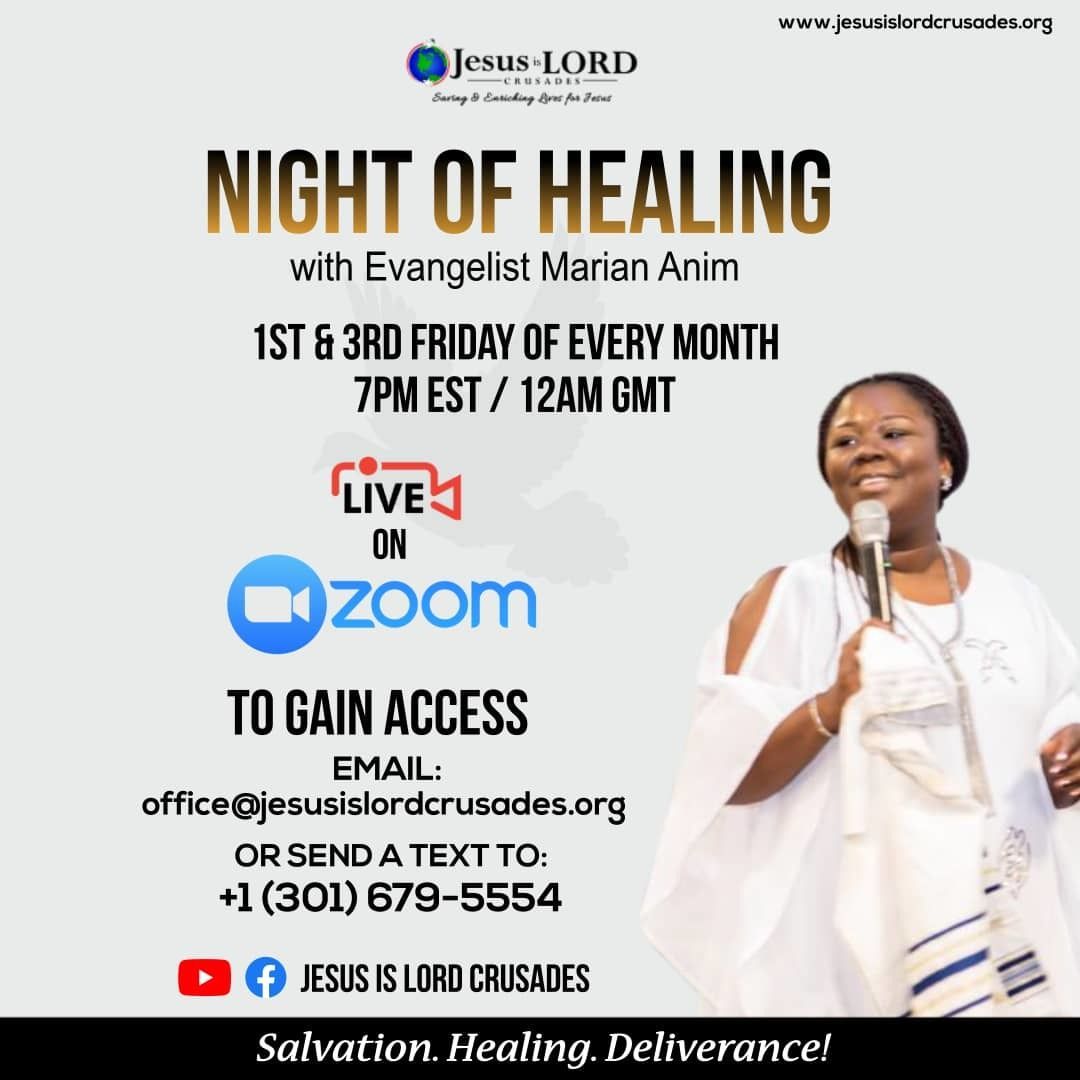 Join us for a Night of Healing with Evangelist Marian Anim at The Healing Center on Zoom.
Every 1st and 3rd Friday at 7pm est. Enjoy a Night of Worship, Word, and the Healing Power of God!
To Gain Access
Email office@jesusislordcrusades.org
OR
Send a Text to + 1 (301) 679-5554 to receive your access.