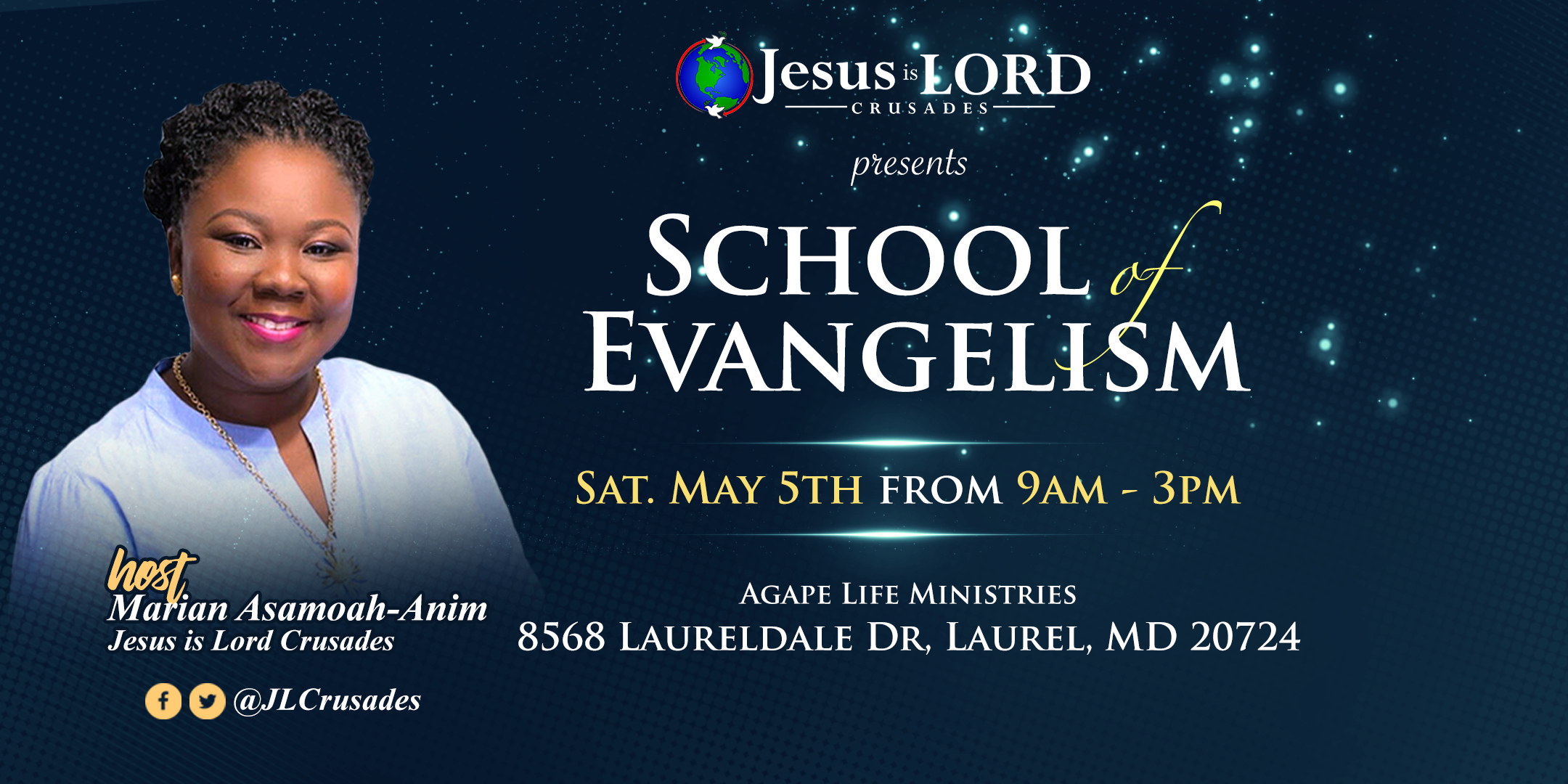 School of Evangelism Registration in progress!!!
If God has called you to be an Evangelist or you have a passion to reach the lost with the message of Jesus Christ, you don't want to miss this 1 day intensive course covering themes like:
Part 1: Basic Principles of Evangelism.
Part 2: Methods and Principles of Evangelism.
Part 3: God's word and the Holy Spirit.
Part 4: Personal witnessing
The One-day seminar lasts from 9 a.m to 5 p.m on the 5th of May 2018; and closes with a prayer of Blessing, Commissioning and Impartation.
Registration is Required to attend!! We look forward to seeing you and your church group.