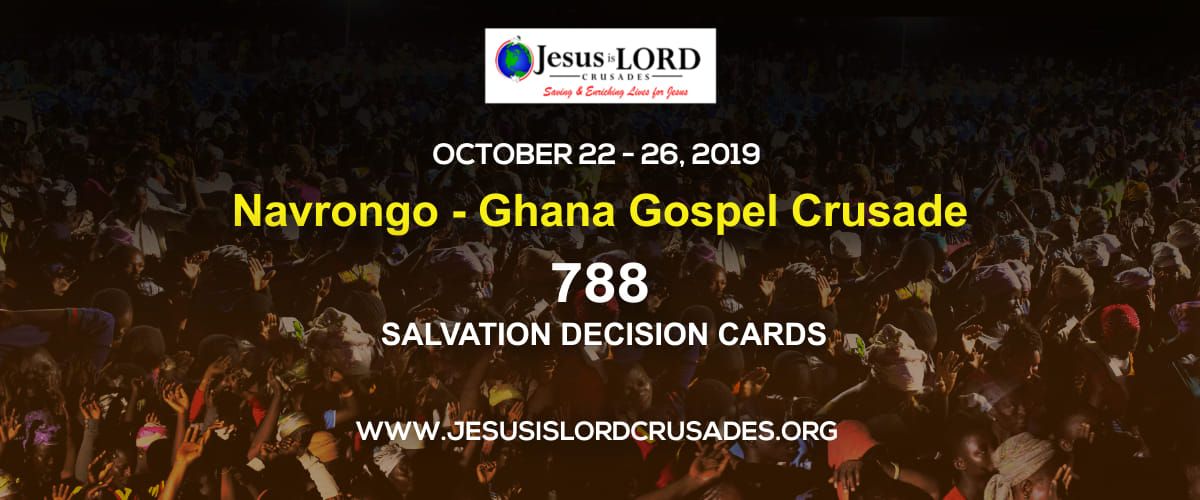 We have just returned from a five day Gospel Crusade in Navrongo, Ghana. 788 souls made a decision to accept Jesus as their savior. 
We encountered many attacks but God was with us through it all. On day one, a mighty rain fell on and around the park and almost destroyed everything; that night we prayed and pushed forward with the meeting.
On day two, our sound systems and lightening will not work yet the meeting was glorious coupled with locusts everywhere. Thousands responded to the Gospel and wonderful miracles happened.
We had an incredible move of God. It is hard for us to adequately describe what happened. As we prayed over the crowd, the power of God came down in a tangible way.
Many received deliverance from demons and many miracles happened. 
Here are a few of the miracles:
Fevers healed completely
Lump disappeared
Back pain for 10 and 18 years healed
Ears opened
A girl who had not seen her monthly cycle for three months suddenly received healing (SHE WAS NOT PREGNANT)
Evangelist Marian received a word of knowledge about someone being healed from a pain in the jaw as a result of an infection and two people testified of instant healing.
There were many, many more testimonies – too many to mention. Suffice it to say, Navrongo has been shaken by the power of the Gospel.
The gospel of Jesus reached many  homes and villages. Night after night the numbers kept increasing.
Please pray for the  J.I.L.C team as we continue to press ahead to reap this mighty harvest again in Brazil and Togo in 2020.
Kindly use the link below to watch the crusade videos and photos.  Please subscribe to our youtube channel.